Freelance Guitarist - Live Music + Lessons in Surbiton, Kingston, London
Bill Mann has many years experience performing in all sorts of situations ranging from playing jazz on the deck of a sailing ship, informal lounge work, private parties, clubs, local and national theatre, and concerts - see below...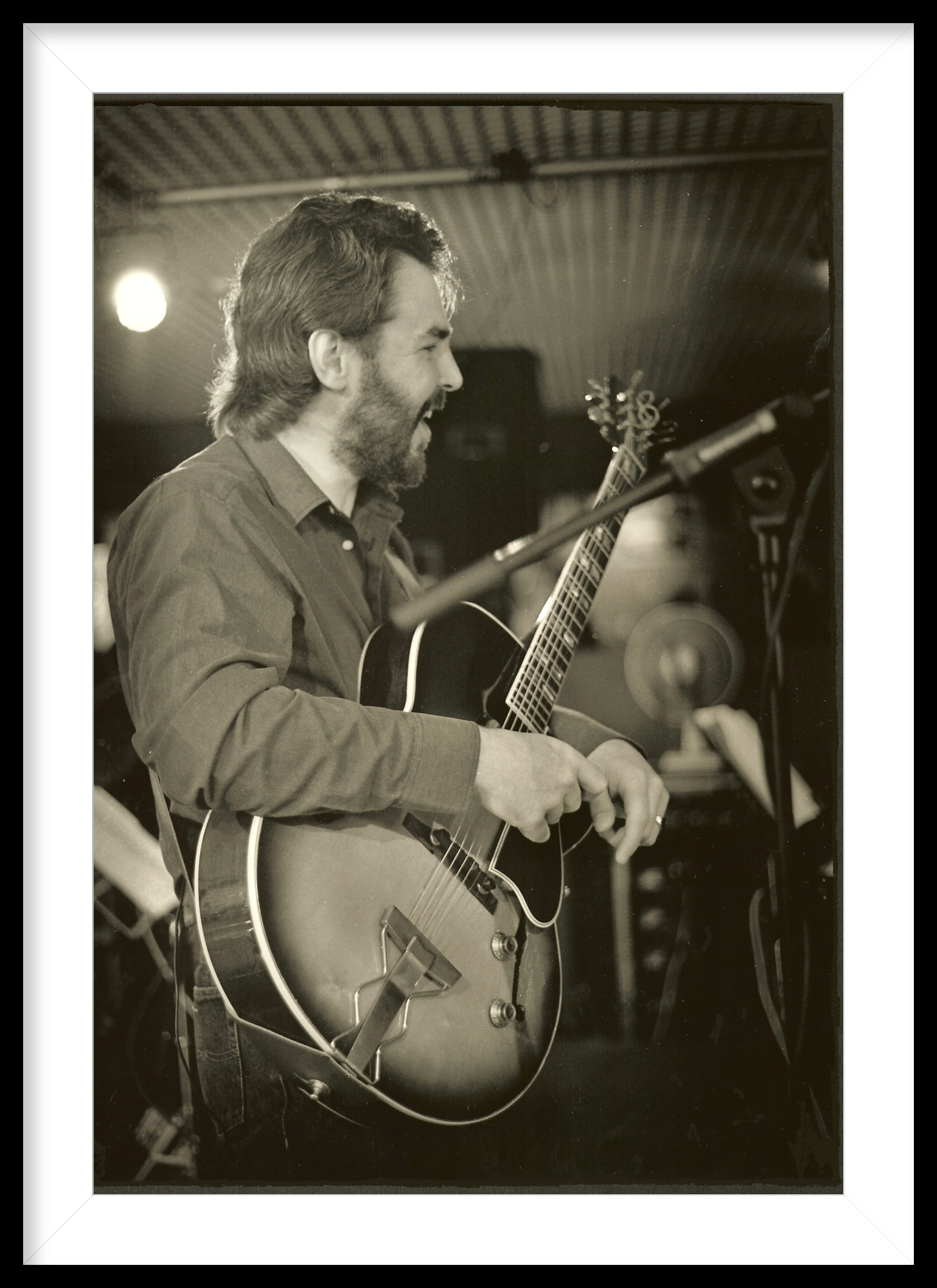 If you happen to be searching for a competent musician with many years experience to act as a freelance Guitarist, then please get in touch. Whether for small jazz groups, Guitar duos or Big Band, consideration will be given to any project, large or small, lounge work or concerts, see
Musician Contacts Wanted.
Projects may include Theatre productions. Bill has ample experience of pit bands and has worked with visiting national touring companies at His Majesty's Theatre, Aberdeen as well as many other venues, am-dram etc.
Please have a listen to some items on my
Music Demos page. Meanwhile, here are a few live recordings from gigs in The Lemon Tree, Aberdeen, see below...
Also, click below for music with a more acoustic ambience...
Please note that the duo may comprise of Bill plus another guitarist depending on availability.
GUITARRA MANOS - Guitar Duo (Andy Brown & Bill Mann)
Are you looking for quality live music for your venue, lounge, restaurant, music club, special occasion, reception or function?
The Guitar Duo play Traditional Latin American, Classical, Blues & Jazz.
Coming soon - Jazz and Classical Guitar lessons in Surbiton, Kingston upon Thames
Copyright (c) 2009 - 2018 by Dr Bill Mann, West Bridgford, Nottingham