Guitar Lessons Surbiton Kingston London
*** ADULT STUDENTS WELCOME ***
ALL Lessons = minimum 50 minutes.
Lessons (subject to availability) are on a one-to-one basis.
Students must have their own instruments.
Students must be self-motivated and want to learn.
Full details including fees (costs) are shown below…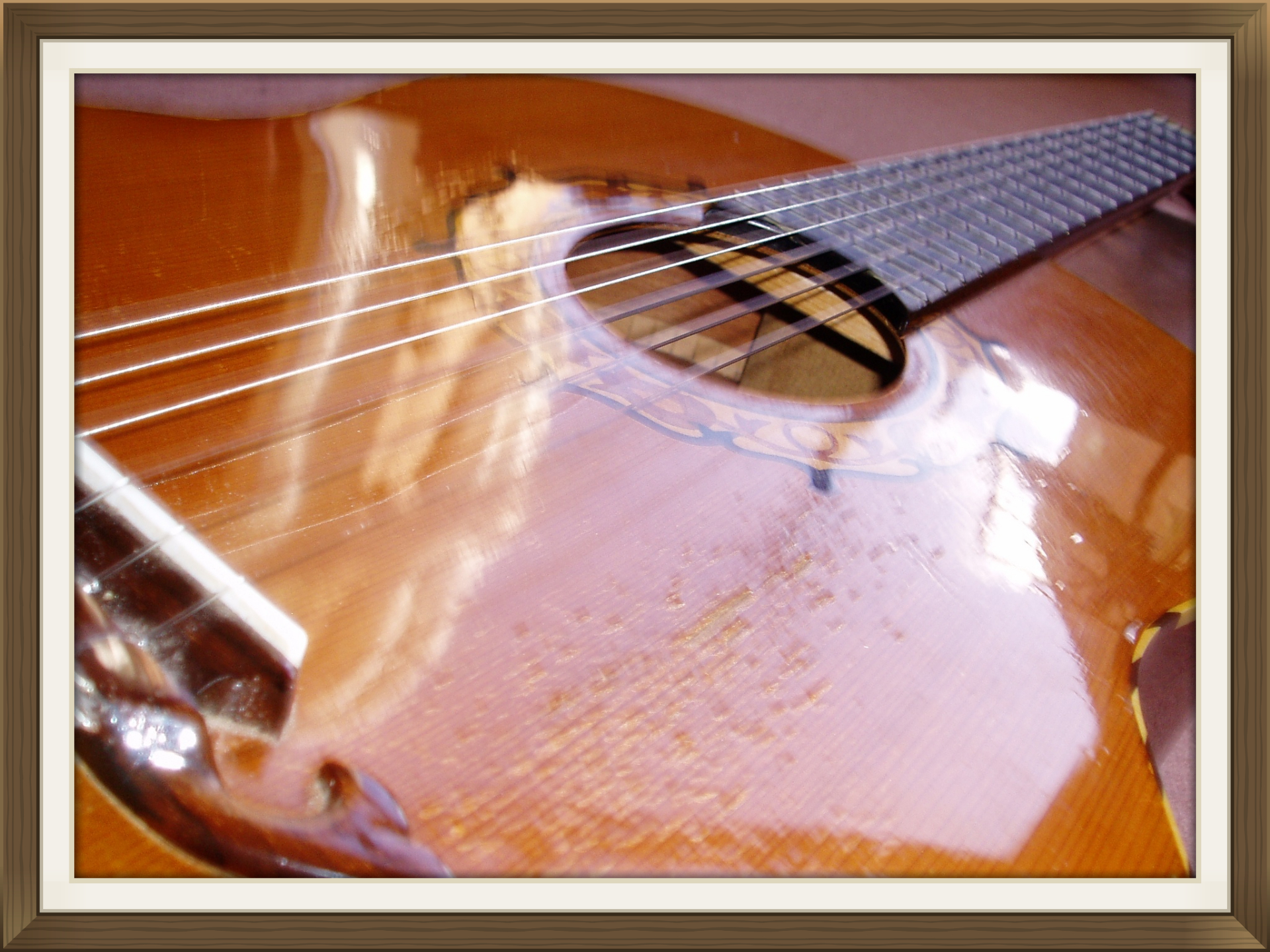 One parent/guardian must be in attendance for junior students.
One parent/guardian to observe quietly during lessons. No other children will be permitted to attend whilst a lesson is in progress. Lessons take place in a private residence. The youngest students eligible will already be in school year Primary 5, that is to say, the MINIMUM age of students will be either 9 or 10 years old.
Costs are shown below. Read more - Continued...
A Spanish or Classical guitar is recommended for beginners, because of the scope it offers ergonomically, musically, and for acquiring a range of techniques. The Classic guitar can be played with fingers (polyphonically) or with a plectrum (nylon or wooden, not metal). Whilst many steel strung guitars can also be played in a certain finger-style, there are many right hand techniques where nylon strings are more suited. Every instrument has its place. Furthermore, a good foundation in basic finger-style techniques is generally easier to acquire prior to learning plectrum techniques, rather than the other way round, although exceptions to this generality will always be found.
Costs are shown below. Read more - continued...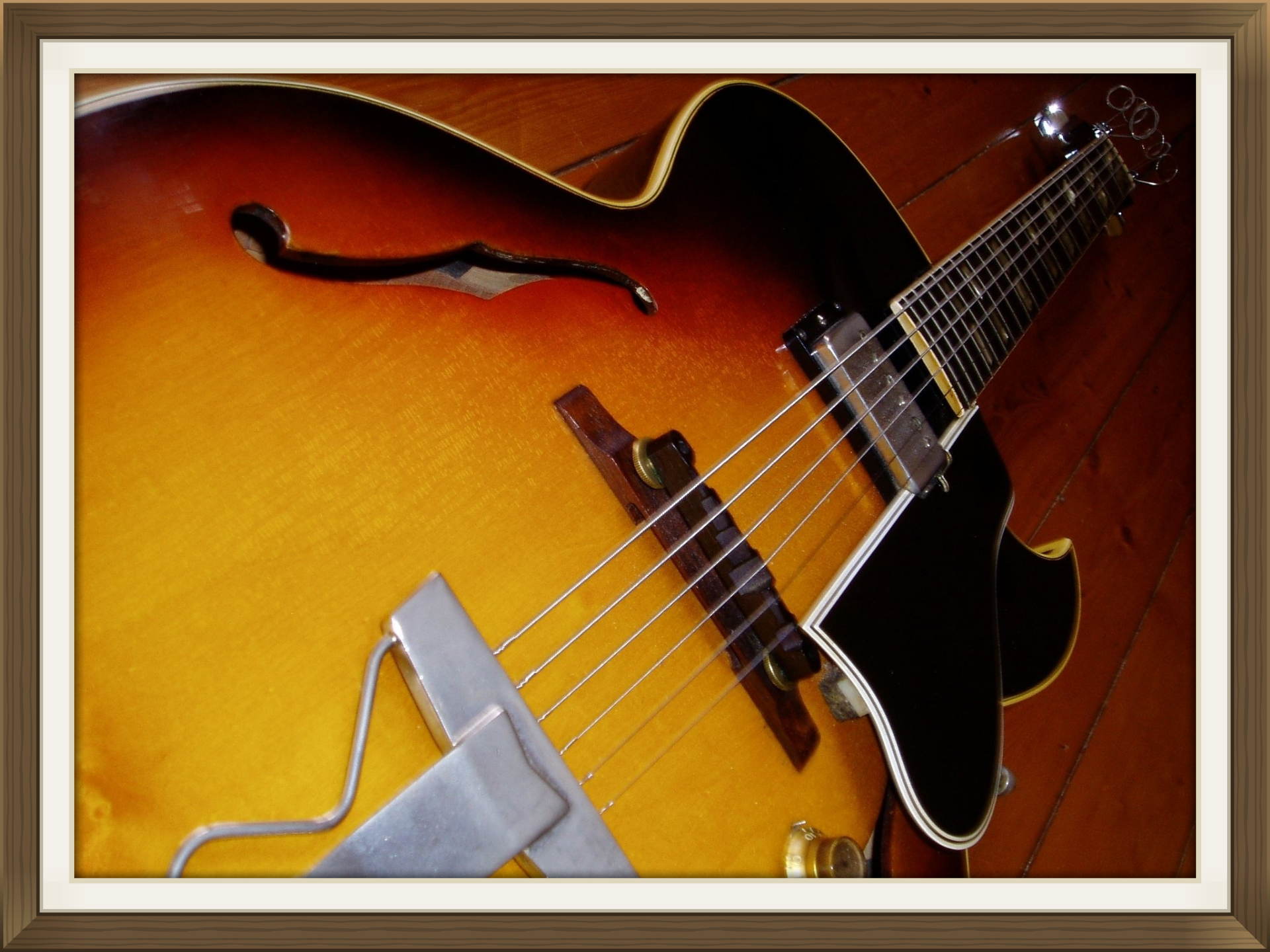 For more experienced Guitarists who wish to learn Jazz, a classical guitar is also fine. A Jazz guitar (archtop) or similar is obviously ideal, particularly if the fingerboard and string spacing permits fingerstyle as well as plectrum techniques. However, a dreadnought style of instrument or an 'acoustic' guitar with a very wide waist or a very wide lower bout (hips) would not be suitable for lessons at MannofieldMusic. Please note that a classical guitar is not an acoustic guitar (even though it has acoustic properties).The instrument would need to be ergonomic so that the correct neck angle can be achieved whilst seated. This is to facilitate correct techniques for both hands and to prevent curving the spine sideways - the guitarist's shoulders should be level to avoid posture problems and the associated risk of back and/or wrist pain. The guitar should adjust to the performer and not the other way round - see the page regarding ergonomics for beginners.

Costs are shown below. Read more - Continued...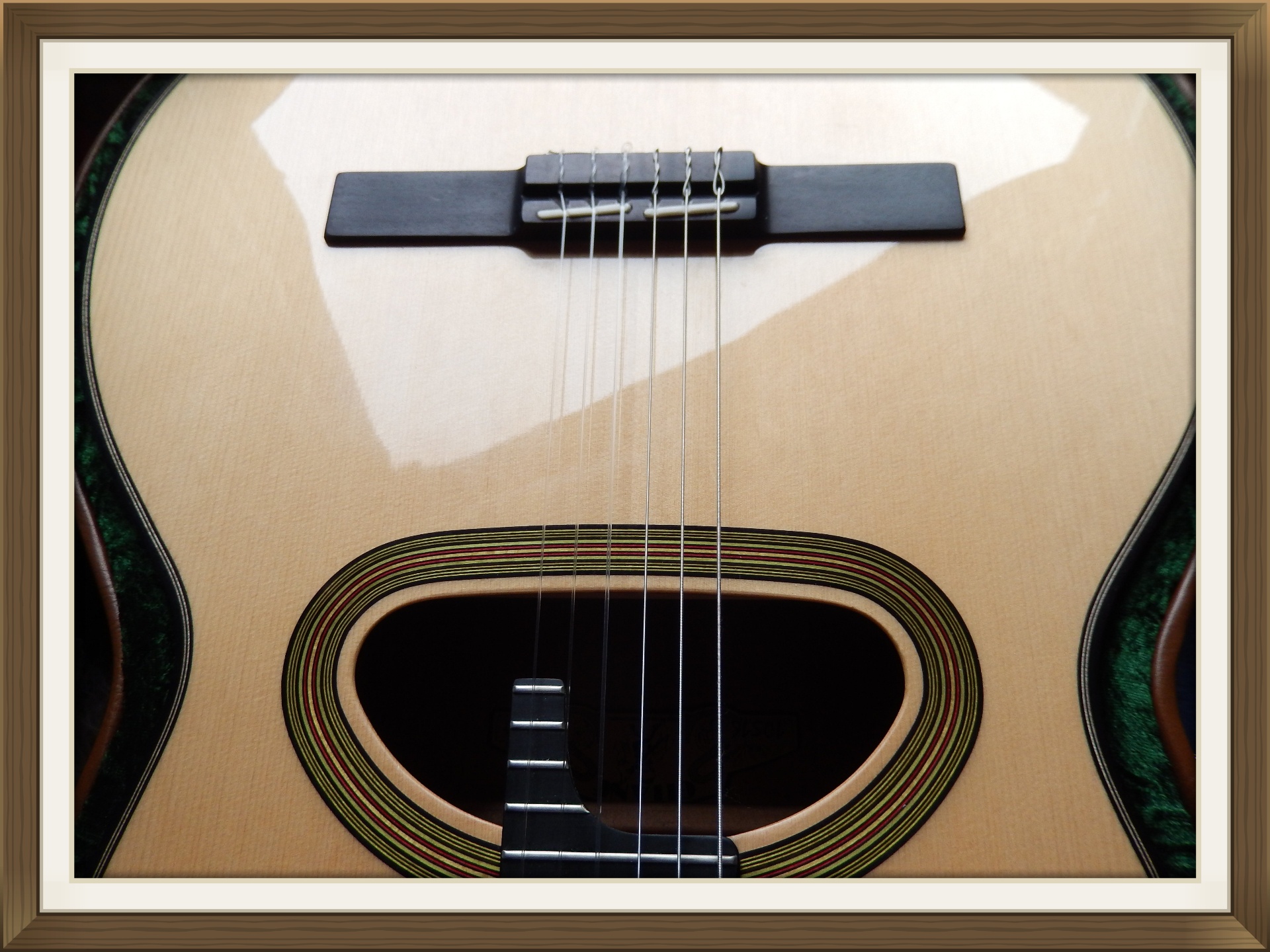 The
Content of Lessons is limited only by the student's knowledge and/or ability at a given time. Whilst elementary 'chord-strumming' is included in lessons, the guitar will be taught as a musical instrument, see
A Matter of Style. I would recommend suitable book(s) for you to purchase and also loan you a copy of my own book (a work in progress for future publication) on the second lesson. Lesson prices are dependent on age. See below for how to apply.

Loyalty bonus: Juniors with a years attendance remain on the junior rate until age 21.
Costs are shown below. Read more - Continued...
Pieces and scales from the Trinity College Guitar (finger-style) syllabus may be incorporated for general tuition and to afford the student the opportunity to be able to sit an exam at a later stage if the student wished to do so. Exams are not compulsory.
Trinity College syllabuses at an appropriate level may be employed for the practical component in school music exams. The guitar may be a 'stand alone' instrument where no accompanist is required.
You would be required to purchase any books for use in lessons.
FOR ALL ENQUIRIES -
PLEASE EMAIL, Costs are shown below...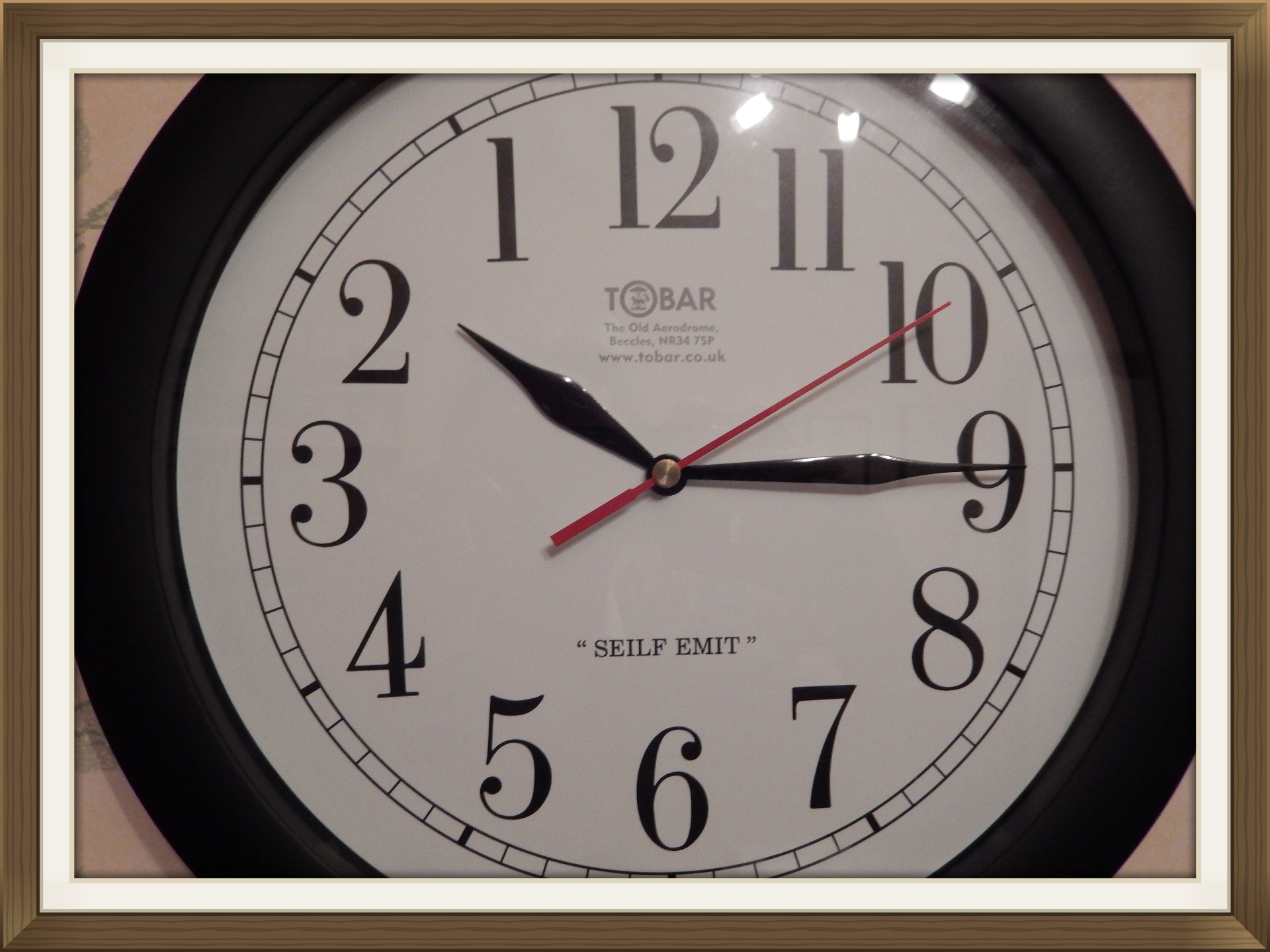 HOW TO REQUEST LESSONS...
First, click here to
CHECK AVAILABILITY.
IF there is an available slot, use the navigation menu above (Contact Bill Mann) to request lessons. Email your request with a few details, age of student, experience etc. Please include your telephone number. You will receive an automatic reply.

Please do not email if no vacancies are advertised.
If you are subsequently offered a booking over the telephone for an initial lesson then you will be asked for your home address. An information letter for the appointment including details of where to attend will be posted to you. Please allow a week to arrange an initial lesson.
Prospective pupils are accepted subject to approval.
Requests for lessons must be from the students themselves unless they are under 18 years old, in which case the request should be from a parent.
There are NO bookings for 'surprise gifts'.
The fee-payer must be at least 18 years old.
Costs are shown below. Read more - continued...
FEES FOR GUITAR TUITION
The initial consultation is payable at the end of the lesson.
ALL lessons are 50 minutes minimum.

Student discount (= Junior fee) matriculation card required.

FEES are reviewed periodically. Currently (until July 2019):
FEES for SENIORS aged 18 years and over= £24.00
FEES for JUNIORS aged under 18 years old = £19.00
The fee-payer must be at least 18 years old.
There are no extra fees and no obligation to book further lessons.
However, for regular lessons (on a weekly basis), an agreement would be made on the second lesson that tuition at my home would be paid one lesson in advance.
Therefore, a one lesson (returnable) deposit would be payable along with the usual fee on the second lesson. The deposit simply ensures payment in the circumstance of non-attendance for a booked lesson due to negligence. In such a case, a deposit would be required to re-commence lessons.The deposit is returnable up to 24 hours before a lesson.

No charge is applicable if at least 24 hours notice of (rare) cancellation is given, and there is no charge in the event of verifiable illness. Notice would be by voice mail or text message.

If no lessons are missed then the deposit serves as advance payment for the final lesson, regardless of the number of lessons, and regardless of any intervening adjustment in fees, and so...

THERE IS NOTHING TO PAY ON THE FINAL LESSON.
Coming soon - Jazz and Classical Guitar lessons in Surbiton, Kingston upon Thames
Copyright (c) 2009 - 2018 by Dr Bill Mann, West Bridgford, Nottingham